Originally located in Stalham, The Mermaid Slipper is an award-winning restaurant, serving high quality food that has been locally sourced and cooked to perfection!
Costessey Park Golf Club is proud to work along side The Mermaid Slipper to offer a quality dining experience within the beautiful setting of Costessey Park Golf Club.
Located in the original Clubhouse, the restaurant will be open every Friday and Saturday evening from 6pm, with extended openings throughout the festive period; such as Christmas Eve lunch time and a New Years Eve Taster Menu evening, with toasting champagne at midnight.
Below is our current Christmas menu which is being served every Friday and Saturday evening as of Friday 26th November right through to January. Pre-booking is preferred, with food orders being taken at the time of reservation to ensure availability of your desired dish on the evening you visit. Please call Tilly on 01603 746333 to book your table, or visit http://themermaidsslipper.co.uk for more information.
We look forward to seeing you at The Mermaid Slipper @ Costessey Park.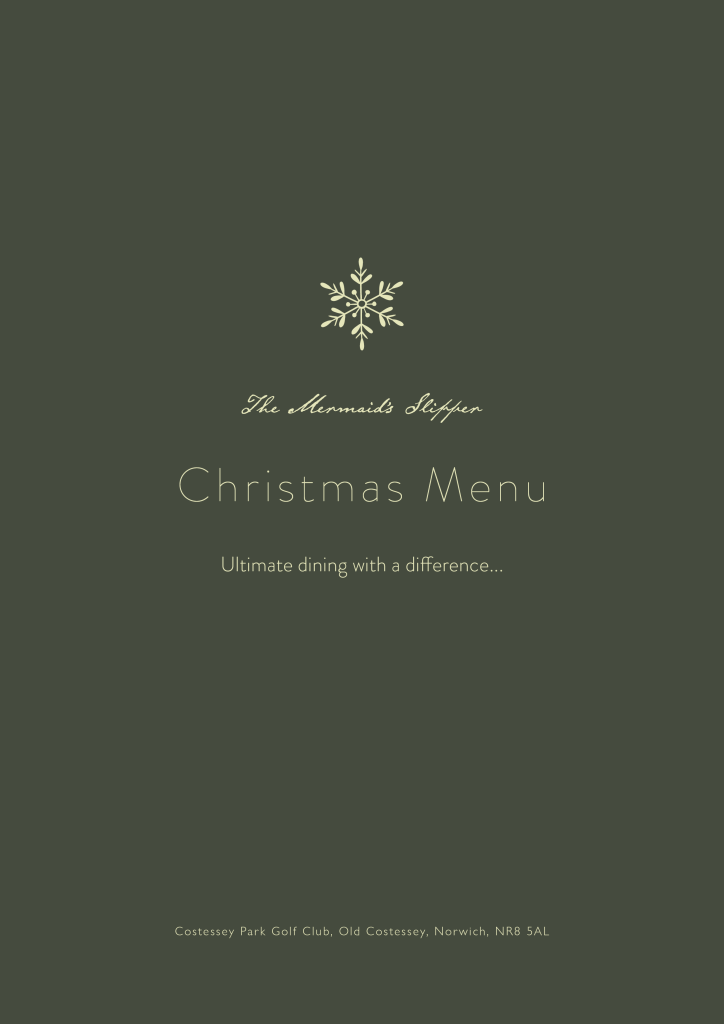 £29 for two courses
£36 for three courses
For more information and booking enquiries, email enquiries@themermaidsslipper.co.uk